Offering Affordable Cremation Services For People Throughout Long Island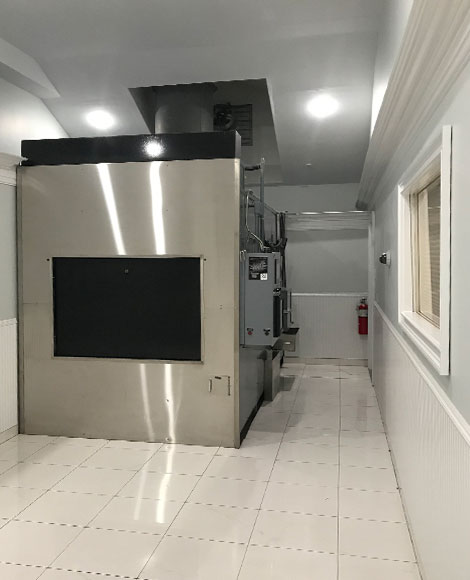 Mount Pleasant Cemetery of Center Moriches provides people across Suffolk County, Long Island with affordable cremations. Cremation is chosen over traditional burial methods in one out of every four deaths occurring today. And that number is steadily rising. Reasons range from reduced cost to increased simplicity to environmental concerns or even for the flexibility cremation offers in ceremony planning and in the disposition of the remains. Learn more about the process of cremation.
At Mount Pleasant Cemetery Association of Center Moriches, your peace of mind and absolute care throughout the disposition process are of utmost concern. We understand your desire to provide respect and dignity to deceased loved ones. We also pride ourselves on providing cremations that are affordable. Our staff understands how expensive an undertaking this can be, so we try to help you as much as possible to make this process go smoothly.
State-of-the-Art Cremation System
As one of only a small percentage of cremation-service providers offering an onsite crematory, Mount Pleasant Cemetery offers state-of-the-art resources, certified crematory operators and a wide range of meaningful burial alternatives. We personally supervise every cremation and maintain the highest level of regard for those in our care.
We have been using a state-of-the-art cremation system since 2012. This crematorium has a "clean sweep" tool that airs to extract the remaining ashes in the crematory chamber. This ensures a cleaner and more reliable process. No personal items will be on the deceased during the cremation. They will all be removed and returned to the family. This is for safety reasons. Not everything is combustible and can cause damage to the equipment or operator if left inside.
Our Cremation Services
You may choose from the simplest type of cremation services or a traditional funeral service followed by cremation. Or you may individually design a memorial service. Let us know your wishes and then we'll attend to the details because assisting families through this difficult time is just as important to us as assisting families with traditional burial services.
Special Services – Your choices include pre- or post-cremation memorial services, a commemorative service with or without the scattering of ashes, or we can simply return the cremated remains to a designated survivor. Mount Pleasant Cemetery will work with your selected plan and establishment to ensure that your wishes are honored.
Service Locations – You may choose to conduct an intimate service at our beautiful onsite chapel; or Mount Pleasant Cemetery staff members will gladly work with your offsite service location, should you choose one. We will help with choosing the option that is best suitable for your needs.
Placement of Remains – We offer a variety of niches, columbarium, mausoleum and burial spaces for cremated remains. This allows you to add individuality to the final resting place.
For most survivors, maintaining a place to visit the deceased loved one is very important. It provides a fixed location for focused memorializing. This also facilitates closure and healing and provides a memorial record for future generations. We will give you all the proper information to allow you the opportunity to choose the perfect resting place for your loved one.
Affordable Cremations
If discussing alternative burial methods is difficult for you or your family, please feel free to contact a member of our team. We will be happy to walk you through our affordable options for cremations. Or we will refer you to one of our affiliated service providers. Making this difficult time go as smoothly as possible is our ultimate goal. We are here to help you in any way you need.
Rest assured that every step along the way—from memorial services to crematory completion to final disposition of cremated remains—Mount Pleasant Cemetery staff members will carefully attend to those entrusted to us. For more information about the affordability of our cremation services or the cremation process as a whole, please contact us today. The number to call is 631-878-0482. We have a staff that is ready to help answer any questions you may have about our affordable cremations.
Also, be sure to check out our Mount Pleasant Crematory website for further information about our affordable cremations and other cremating services at our beautiful eastern Long Island location. We are located in Center Moriches, in eastern Suffolk County, and are proud to offer a wide variety of cremation services for those across Long Island.
Related Items About Cremations